Read the Commissioners' Statement of Intent, published August 26, 2003
Bill Clayton's family emigrated to Idaho in 1903, from Spain's Basque country.  Bill managed to spend every summer of his youth working on his grandfather's ranch here in Idaho.
Bill earned a degree in business, with an emphasis on agricultural economics, from the University of California Berkeley.  Following college, Bill served his country as a Marine Corps Captain in Vietnam, where he flew Huey gunships.
Following Vietnam, Bill started working in the business of commercial real estate in California.  Longing for the rural Idaho he knew as a young man, in 1973, Bill returned to Idaho, first raising Herefords. In 1979, he started a local tree farm, which today ships high quality trees all across the United States.
Bill is the father of three fine boys and the proud grandfather of seven more youngsters.  Bill has been active on the Board of the Boise River Flood Control District #10, since 1989.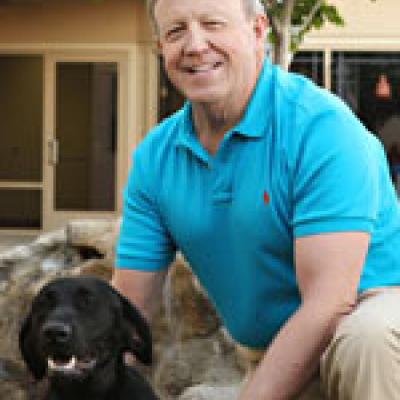 DVM - Commissioner, District 1
Dr Beede is the founder and previous partner of Intermountain Pet Hospital before retirement after 47 years as a practicing veterinarian.  Dr. Beede has two Labs, and he enjoys fly fishing, bird hunting, and outdoor photography.  He is currently the Immediate Past President of the Boise State Bronco Athletic Association and is a proud BSU supporter.
Dr. Beede loves the Boise River, along with everything that the river provides for both area residents and local wildlife. In 2011, Dr. Beede became involved as a Commissioner for the Boise River Flood Control District #10, where he presently serves as the Board's Division 1 representative.
The Boise River is the jewel of the Treasure Valley and is vital to each of the individual communities situated alongside the riparian corridor. In addition to being the focus of the Valley, at certain times of the year, the river can also be viewed as a potential threat to valuable property. Dr. Beede demonstrates a commitment to helping the river function as naturally as possible, while still allowing for the annual maintenance that is frequently necessary to help reduce the annual spring flood threat.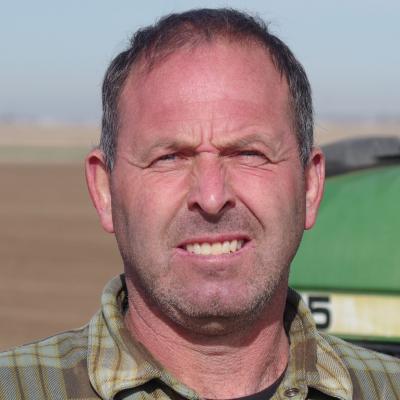 Mitch Bicandi was appointed to the FCD#10 Board by IDWR in 2020 following the retirement of Middleton farmer Jim Payne. Mitch has been the owner of 24/7 Farms LLC since 1991. He actively farms in the Caldwell area. In addition to his community activities, Mitch is an avid outdoorsman, hunting and fishing as time allows.
Jim Payne, 2016-2019
Helen Larson-Hickman, 1993-2015
Jack McLeod, 1994-2011
Steve Maglecic, 1992
Mr. Mulchay, 1989-1992
Marty Galvin, 1989-1995
Ed Payne, 1987-1989
Fred Kunkler, 1974-1989
Jess Urrusuno, 1974-1989
L.C. "Whitey" Mace, 1970-1987
Harry Burger, Jr., 1970-1974
Ivan Cane, 1970-1974